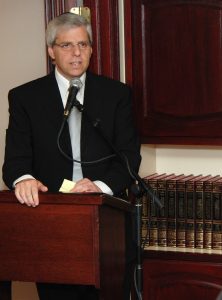 Gary Torgow is the Chairman of Chemical Financial Corporation, the holding company for Chemical Bank which is the largest bank headquartered in Michigan. Chemical Bank recently merged with Talmer Bank, where Mr. Torgow served as Founder and Chairman. Gary is also the founder of the Sterling Group, a Michigan-based real estate, development and investment company, which has acquired, developed and operated a number of important landmark properties in southeastern Michigan.
Gary currently serves on the Board of Jackson National Life Insurance Company of New York and Blue Cross Blue Shield of Michigan. Gary is a member of the Board of Business Leaders of Michigan and the Detroit Downtown Partnership. He is a Trustee and Board member of the Community Foundation of Southeastern Michigan and is on the Foundation Boards of Wayne State University and Henry Ford Hospital. Gary Torgow also serves as a Trustee on the Board of Touro College, the Jewish Federation of Metropolitan Detroit, is a Senior Vice President of the Orthodox Union and the Board President of Detroit's largest Jewish Day School, the Yeshiva Beth Yehudah. Mr. Torgow was recently elected Chairman of the Mosaic United Steering Committee, an Israeli Jewish Initiative for the benefit of the Diaspora Jewry.
Mr. Torgow has served as a volunteer on numerous civic and communal boards, including the Detroit Economic Growth Corporation and the Michigan Civil Rights Commission, both of which he served as Chairman.
Gary has won numerous awards including the Frank A. Wetsman Leadership Award from the Jewish Federation of Metropolitan Detroit, the NAACP's Fannie Lou Hamer "Keeping the Spirit Moving" Award, and the Wayne State University Law School Distinguished Alumni Award.
Gary is a graduate of Yeshiva University and Wayne State University School of Law and is a member in good standing of the Michigan Bar Association. Mr. Torgow is married with five children.